Codeanywhere mobile apps – completely new coding experience
Mateo Perak
6 min read
Codeanywhere has released new generation of iOS mobile app developed by Profico team, that claims it will set the standard for mobile development environments.
This is not my first time blogging about Codeanywhere project, but let me just state that this time I have pretty good reason! Codeanywhere mobile application for iPhone and iPad is a live and Android mobile application is also matter of days.
Codeanywhere team and Profico team worked hard to bring new coding experience on every significant web and mobile platform. Revolution of mobile coding is here!
Let me briefly remind you about this project and our previous posts. It started as web based code editor and with time Codeanywhere has expanded to the mobile platforms. Project was funded in 2013. with $600,000 in a Series A investment from World Wide Web Hosting, LLC, the parent company of Site 5 hosting. Well, if you check new interface and huge number of new features, together with cross platform native mobile applications, you will get impression that this budget was well spent.
Now, the apps! Let me guide you through new interface of Codeanywhere mobile applications. If one picture is worth 1000 words, than I will save at least 10.000 with this short iPad video demonstration.http://www.youtube.com/embed/XUNFPo-ye4I
We have implemented all the cool UX effects and eye candy suitable for code editor. It's well known that developers don't like over-designed development environments, but they don't have to always look at the same crippled notepad look-a-like interface.
The mobile application offers all of the features available so far in the web application of Codeanywhere and for the first time it was designed completely for mobile devices first and than UI was expanded for web, taking the popular mobile-first approach. Design is signed by Unity.hr design team.
Check out vertical iPhone layout in action.http://www.youtube.com/embed/FVQFAvvoqqo
There are few cool custom UI features to emphasise in iOS and iPad Codeanywhere applications. I hope that each one of 180.000+ Codeanywhere users will like it!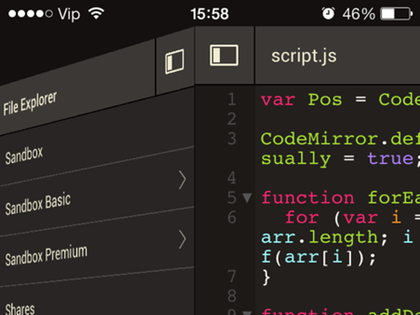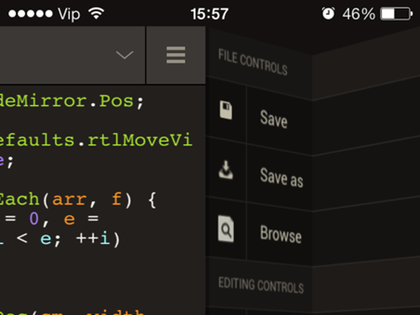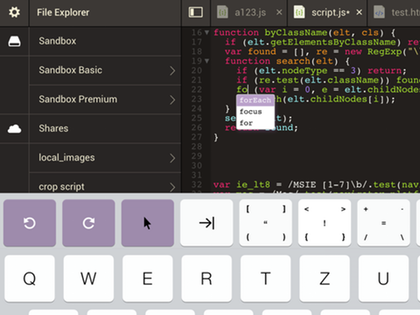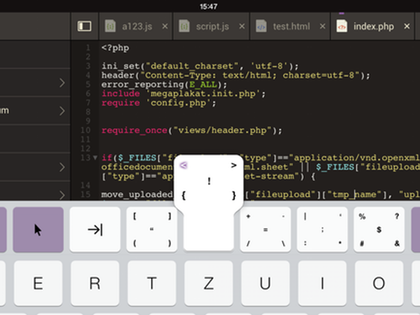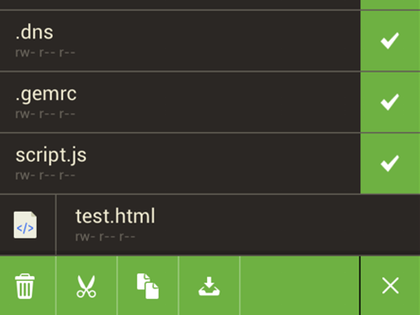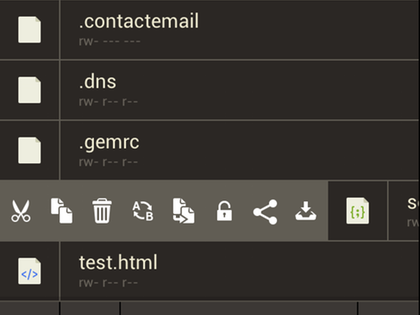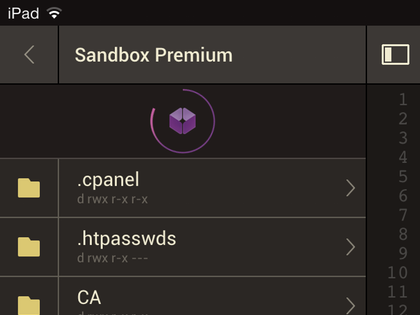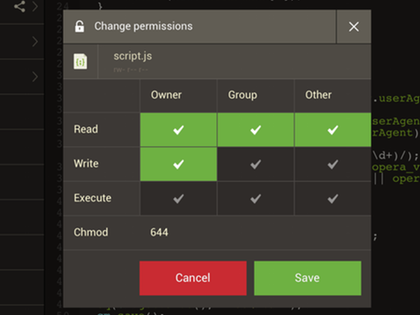 "We hope it will spark a revolution with developers as the blackberry did with mobile email back in the day" – Ivan Burazin, co-founder of Codeanywhere.
The proof that this project is ground shaker, is article in Info world on November 14, about Microsofts announcement of competitive solution in cloud coding called "Monaco". The author of the article (http://www.infoworld.com/t/cloud-computing/microsoft-reinvents-visual-studio-azure-cloud-service-230813) stated that "..it'll be well worth seeing how it shapes up against the likes of similar projects like Codeanywhere…It will be fun to see how the future will turn out as IT giants as Microsoft come on to the scene dominated with small players like Codeanywhere a 5 person team from Split, Croatia". Yes, I agree. It will be fun!
You can download Codeanywhere mobile application for iPhone and iPad on following Appstore link:

Well, that's all folks! Happy coding with the coolest mobile code editor ever!
Mateo Perak
Founder, Managing Director
Passionate entrepreneur & IT engineer. In love with mobile & web technologies. Co-founded few companies and SHIFT Conference. Jiu jitsu freak.
Explore more
articles
We shape our core capabilities around lean product teams capable of delivering immense value to organisations worldwide
Got a project?
Let's have a chat!
Zagreb Office
Radnička cesta 39
Split Office
Put Orišca 11, 2nd floor