Our first Mobile Monday Split meet-up went great, with 100+ MoMoers!
Mateo Perak
3 min read
Wow! Not bad for the first time! We have gathered more than 100 MoMoers on Mobile Monday event organised by our company, at University of Split (FESB). #MoMoST
Aim was to gather mobile geeks and wannabes to exchange their mobile experiences in casual atmosphere, with some intro lectures.
Looks like the first two lectures where interesting enough to fill the small amphitheatre with more than 100 attendees. Or it was all about sandwiches? Well, we'll find out… Our CTO, Ante Dagelić talked about Development of mobile applications on multi tier architecture, with emphasis on how we do it and with mentions of some cool "new" tools like Parse for building backend services and Instabug – great mobile bugs reporting tool that makes our communication with clients in QAM process easier.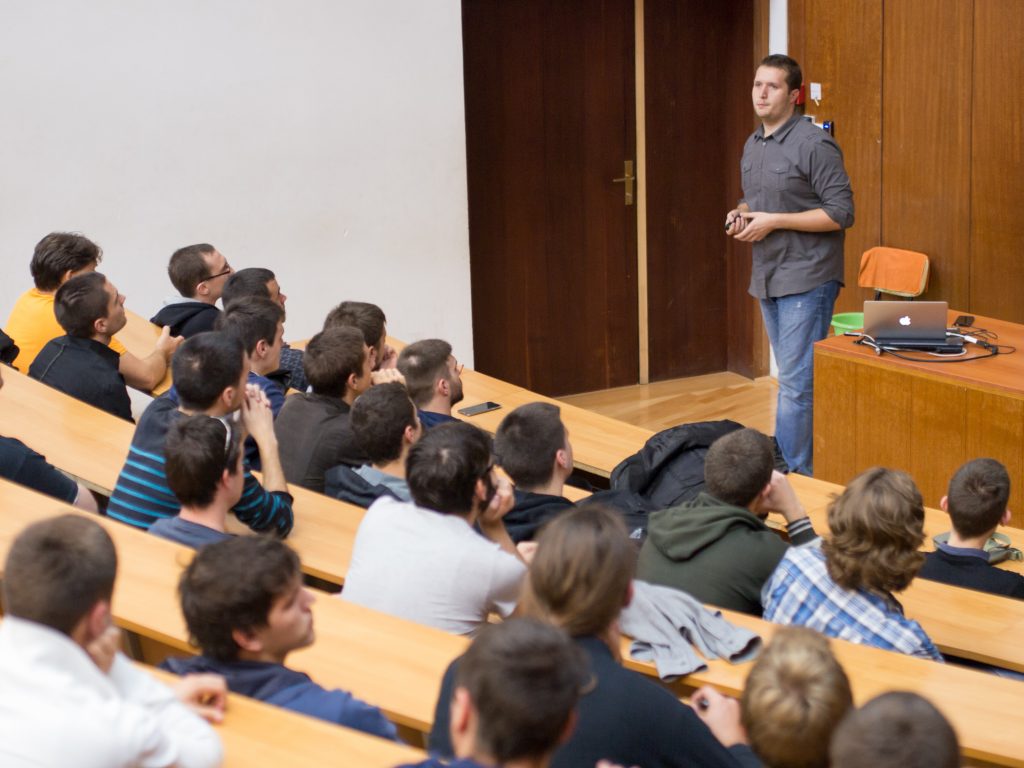 I have talked shortly about doing mobile business in the Silicon Valley/Bay Area – some kind of first hand experience and motivational speach. It was lecture oriented on local IT entrepreneurs and their motivation to go out and do some mobile business overseas. Hope it was helpful to someone. 😉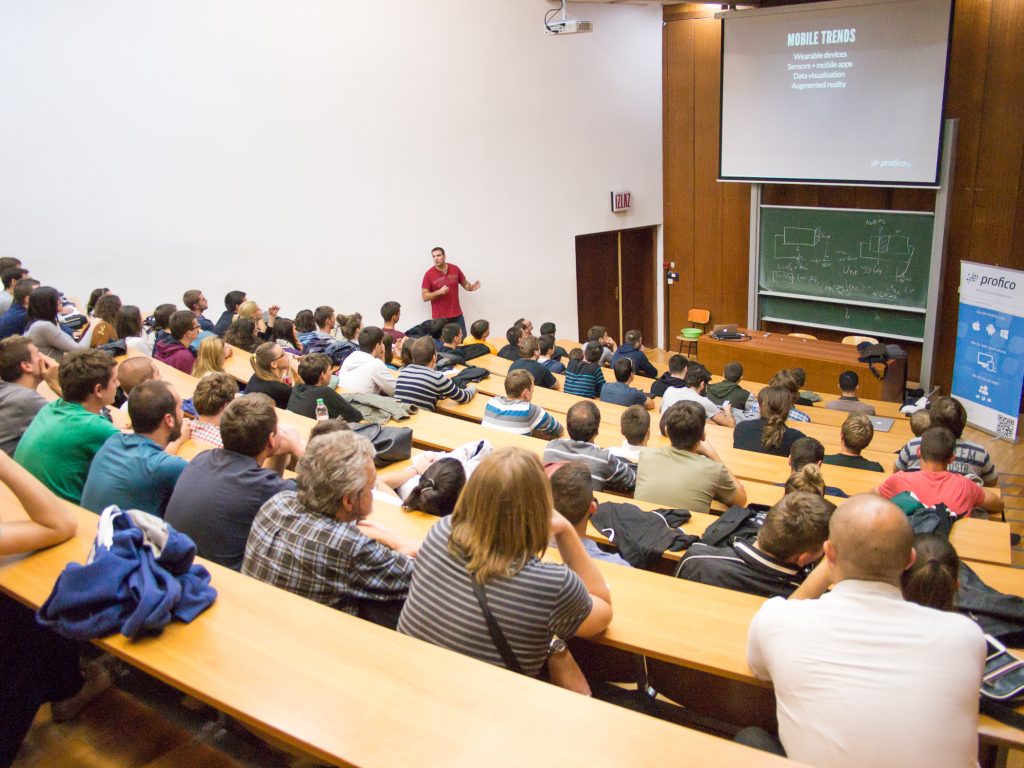 After-show networking in nearby caffe was cool too. We have sponsored 150+ sandwiches from the best sandwich bar in town, Rizzo. So, as usual, geeks grabbed some bear and talked about mobile (and I hope some casual) stuff :).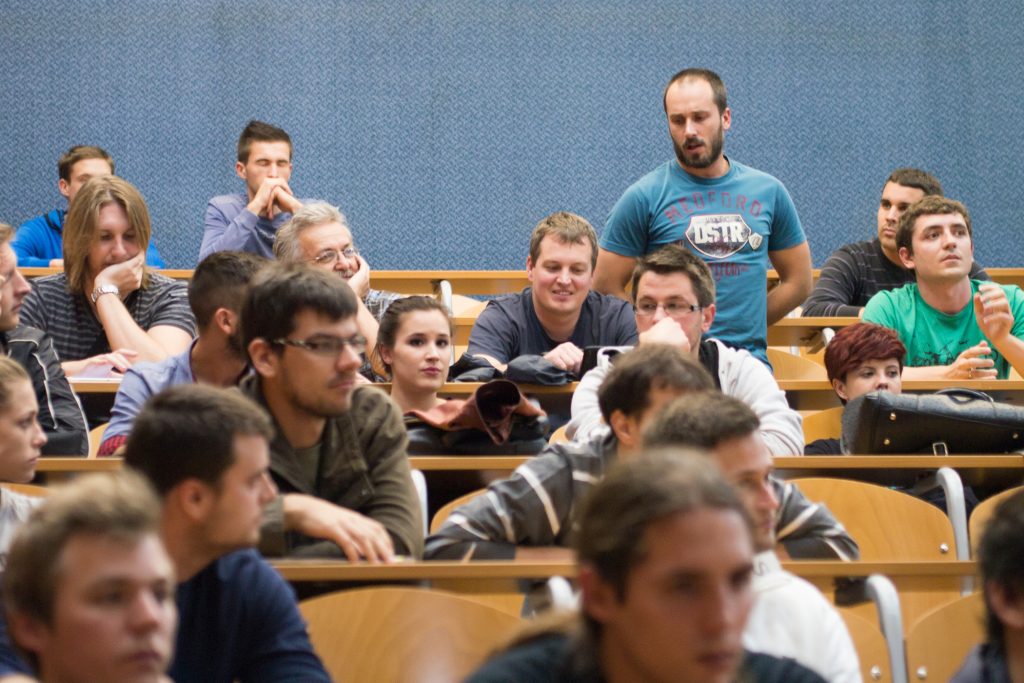 We will give our best to keep doing this every first Monday in the month. And if you feel like talking about your cool mobile apps or something new in the world of mobile – please do not hesitate to contact us. We'll be glad to get you on that stage!
Se you all next month!
Mateo Perak
Founder, Managing Director
Passionate entrepreneur & IT engineer. In love with mobile & web technologies. Co-founded few companies and SHIFT Conference. Jiu jitsu freak.
Explore more
articles
We shape our core capabilities around lean product teams capable of delivering immense value to organisations worldwide
Got a project?
Let's have a chat!
Zagreb Office
Radnička cesta 39
Split Office
Put Orišca 11, 2nd floor