SHIFT Conference 2014 – bigger, better and more awesome!
Mateo Perak
6 min read
We build mobile apps. But in our spare time, we build ecosystems, especially when it come to IT entrepreneurship. One of the projects we are particularly proud of as a company is SHIFT Conference for IT startups and entrepreneurs! This year it will open it's doors to 1000+ attendees visiting this five-day event.
SHIFT Conference (#SHIFTSplit)
What happens when you mix investors, mentors, speakers and media with startups? You have startup ecosystem at one place! That's what we are aiming for, to build local and regional climate for scalable IT entrepreneurship.
Past year, I have been inspired by TechCrunch's Mike Butcher lecture on SHIFT Conference 2013 talking about building "Silicon bridges" instead of building new Silicon Valleys all around the world.
Mike's thesis was that Silicon Valley is unique and we should not try to replicate it. Instead of, we should try to connect rest of the world with it, and build a network of connections with all technology centers (silicon bridges). That's what we are doing here, we are building Silicon bridge with Silicon Valey and with European IT centers, to connect CEE region. And we are successful in that mission!
As a company with a focus on mobile and web applications development, it might seem a bit strange to be so active in the startup community, but IT startups are one of our client niches. We help small companies grow big by helping them build their cutting edge mobile and web products! And that makes us part of the startup ecosystem.
This year we have gathered nice company to support us, starting from local and global entrepreneurs, global companies, banks, President of Croatia and local government.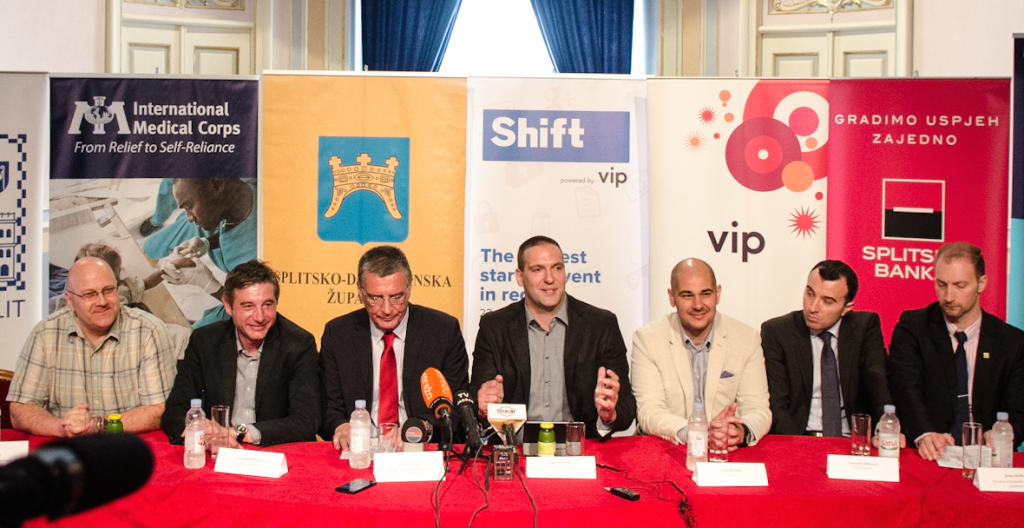 Let me just say a bit about the conference. IT will last for 5 days, there will be 24 hours hackathon sponsored by International Medical Coorp, startup challenge competition with the mentoring day, sponsored by Societe Generale and Silicon Valley Bank. Conference days will have established speakers selected among investors, entrepreneurs and IT media. The detailed info you can find at www.shiftsplit.com but I will just mention few names as Justin Kan, a partner at Y Combinator who is about to sell his service Twitch to Google, Mike Butcher from TechCrunch, Semyon Dukach from TechStars Boston, Amy Cosper which is editor in chief at Entrepreneur magazine etc.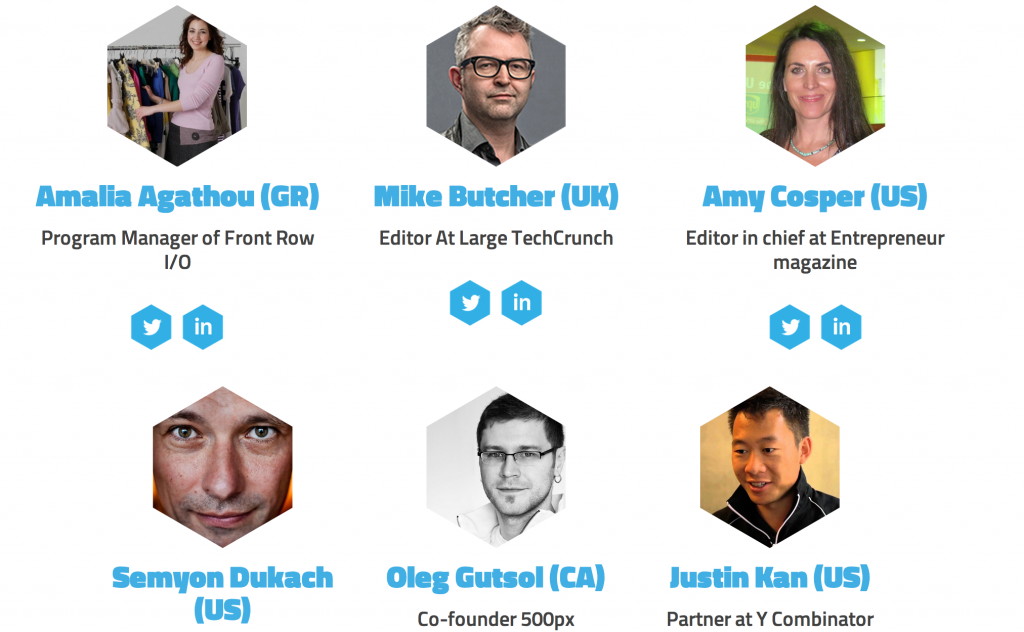 SHIFT Hackathon with $10.000 prize fund
Hackathons are always great fun for developers, but our hackathon will help saving lives around the world. That's right! Hackathon is sponsored by IMC who's mission is to save lives and hackathon theme will be focused on building mobile application that can help with this nobel mission. 15 teams will be in 24 hours long the race for $10K prize fund.
SHIFT Challenge with $15.000 prize fund
Last years' winner, startup Baywatch is now rocking under new brand Bellabeat under Y Combinator and with a closed first seed round of $4.5M! It thinks this is more than a good picture of the quality of local startups and entrepreneurs. This year we have $15.000 for first three startups. 24 startups from all over the world will take it's part in SHIFT Challenge competition, pitch their ideas on the big stage and try to steal the investors and media spotlight!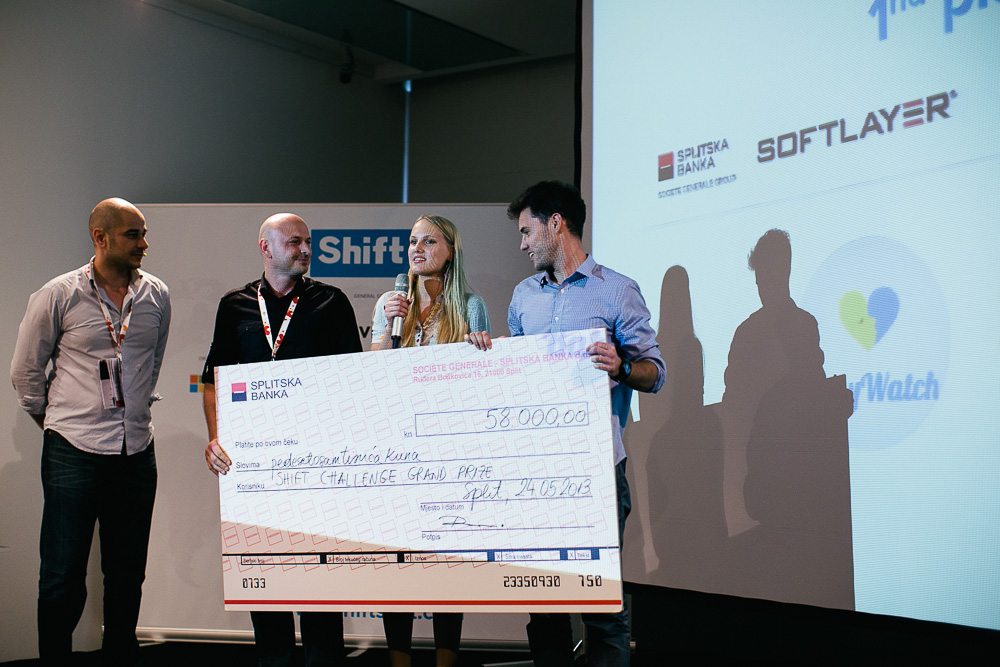 To make difference between SHIFT Conference and other IT startup events, we have a great program for all night fun at every conference day, along with special VIP dinners and networking sessions.
Special thanks to our general partner Split-Dalmatia Country and general sponsor Vip telecom, together with all other sponsors and partners that made this possible.
Read about SHIFT Conference 2013 and last year's review.
More info about the conference you can find at www.shiftsplit.com
So, follow #SHIFTSplit tag on social networks for latest news and updates on SHIFT Conference and meet us there!
Mateo Perak
Founder, Managing Director
Passionate entrepreneur & IT engineer. In love with mobile & web technologies. Co-founded few companies and SHIFT Conference. Jiu jitsu freak.
Explore more
articles
We shape our core capabilities around lean product teams capable of delivering immense value to organisations worldwide
Got a project?
Let's have a chat!
Zagreb Office
Radnička cesta 39